Sustainability
At STYGR, we're on a mission to transform fashion for the better. We're well aware of the fashion industry's challenges, and we're here to lead the way towards positive change.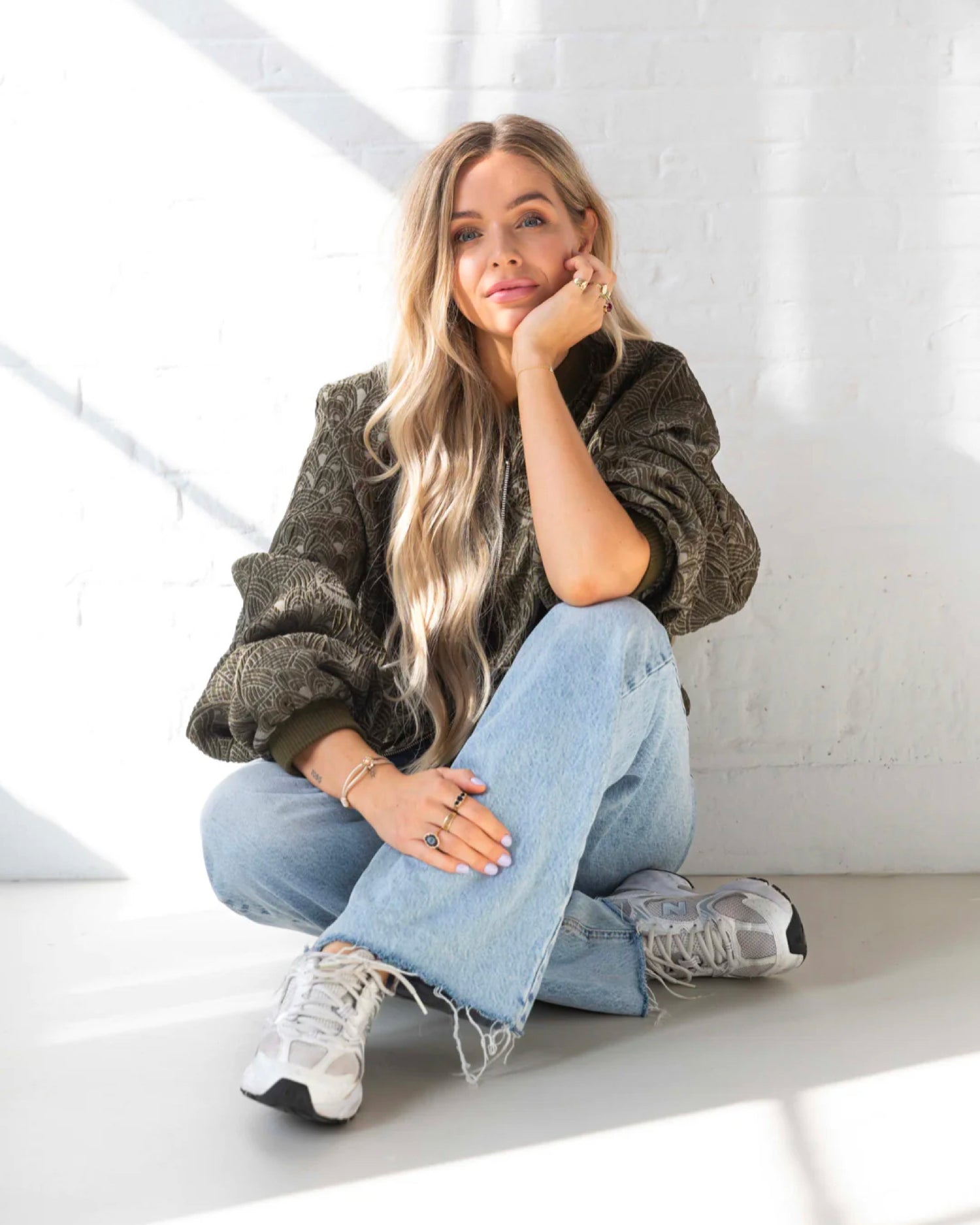 Conscious Fashion
Back in the early STYGR days, we were hands-on crafting jackets in our cozy studio in Haarlem, The Netherlands. It was just the two of us, steering our slow fashion ship with pride. But then, our bomber jackets gained so much love that keeping up with demand became a challenge. So, we knew it was time to take a big step and grow our brand. Collaborating with Makers Unite Amsterdam was a natural choice, aligning perfectly with our commitment to conscious fashion and ethical craftsmanship. This partnership truly reflects the heart and soul of STYGR.
Timeless pieces
Our focus on enduring quality goes beyond fleeting trends. Each piece we design is meant to be a timeless addition to your wardrobe, meticulously thought out from fabric selection to craftsmanship. Our hope is that your STYGR piece becomes an essential part of your personal style story.
Sustainability
We believe in thoughtful creation. By producing our clothing in small, intentional batches, we minimize waste and leave a positive impact. Our dedication to both people and the planet influences every decision we make, ensuring an ethical and responsible approach.
Crafted with Care
Our friends at Makers Unite, based in Amsterdam and Turkey, share our commitment to ethical production. With skill and compassion, they bring our designs to life while also providing opportunities for newcomers, including refugees. Through Makers Unite, we're not just making clothes – we're contributing to a more inclusive and diverse fashion industry.
Carbon footprint
Our eco-conscious journey starts by sourcing materials from nearby European suppliers. Crafting our clothes in Amsterdam and Turkey allows us to minimize our carbon footprint and nurture a sustainable future. Additionally, we offset carbon emissions for every order shipment, ensuring your delivery is environmentally neutral.
Purpose
Our goal is simple: crafting comfortable, stylish, purposeful garments. We prioritize conscious decisions over excess, in harmony with our values at every step.
Join the STYGR Squad
Are you ready to join our STYGR squad? Our designs are not just clothes, they're an expression of individuality and conscious fashion. We believe in empowering our customers to embrace their uniqueness and make a bold statement in a (better) world of fashion! ♥